You can purchase reduced-price tickets for the volleyball game at Columbus today by clicking on the Go Fan link below. Tickets at the door will be $10.
https://gofan.co/app/school/MS15943
NHS Registration begins next week! Turn in your registration packet, and pick up your schedule for the 2022-2023 school year. Note: Chromebooks/chargers, books, and/or fines must be turned in or paid prior to receiving your schedule.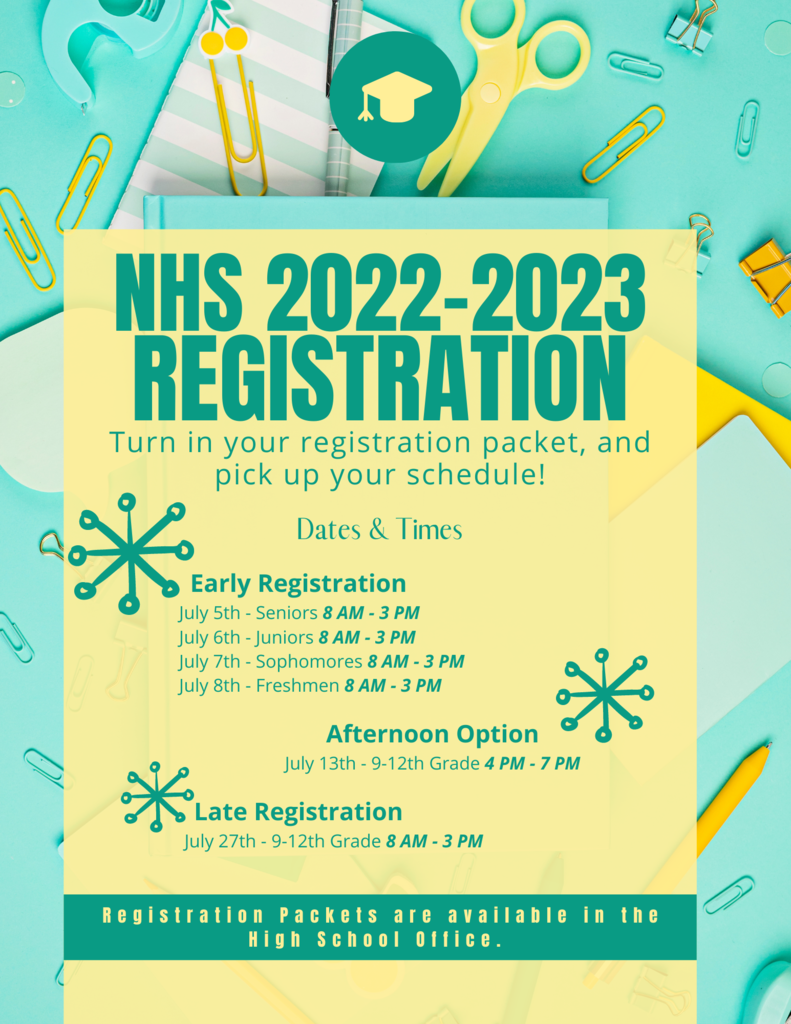 NIS Registration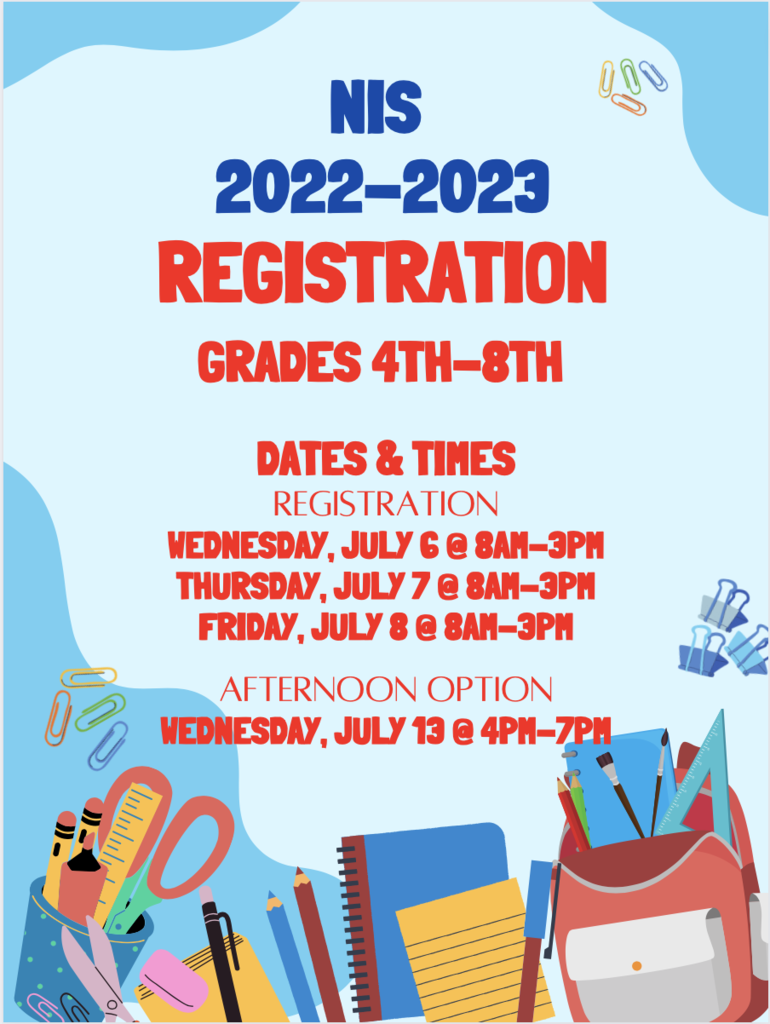 NHS Class of 2022 graduate pictures are here! If you ordered a graduation picture package, please come by the high school office this week from 8:00 - 3:00 to pick up yours.
NHS Registration Flyer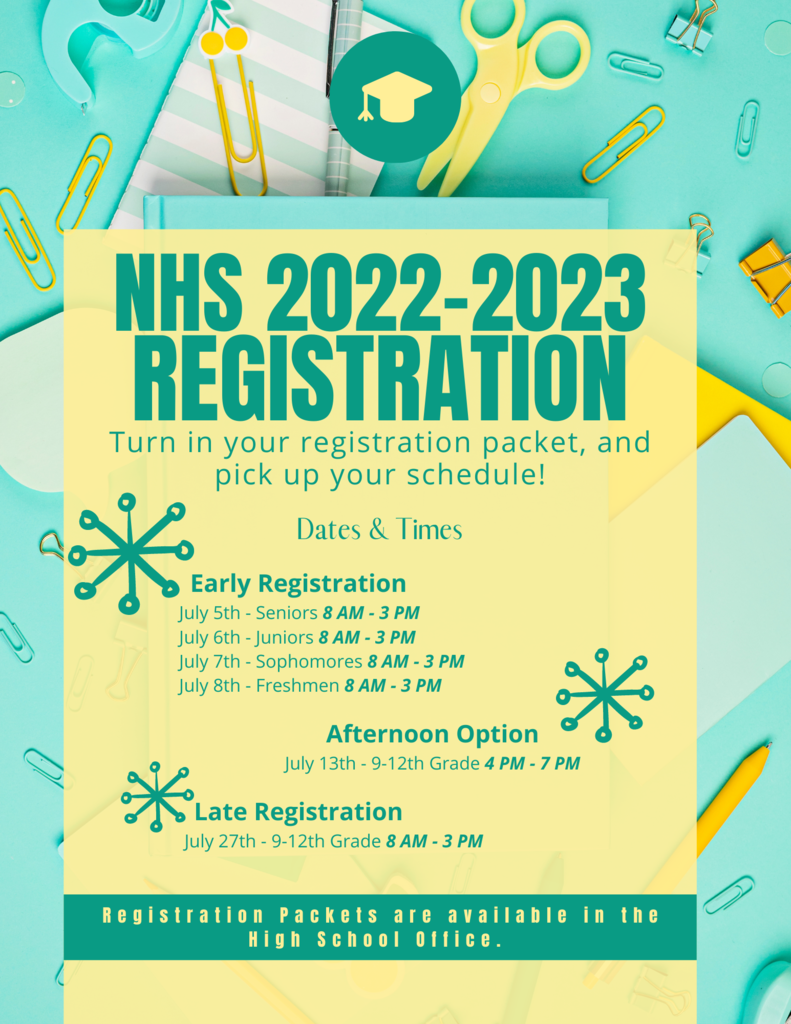 Nettleton Boys' Basketball vs. Dyersburg tomorrow (Wednesday) in NHS Gym at 4:00
Report cards and registration packets can be picked up Wednesday-Friday from 8:00 to 3:00 in the high school office.
The NHS Awards Day for 9th-11th grades will be Friday, May 13, at 9:00 in the gym.
The Nettleton Choir Concert is tonight in the NIS Auditorium at 6:00. We hope to see you there!
2022 Grad Walk THIS Friday, May 13!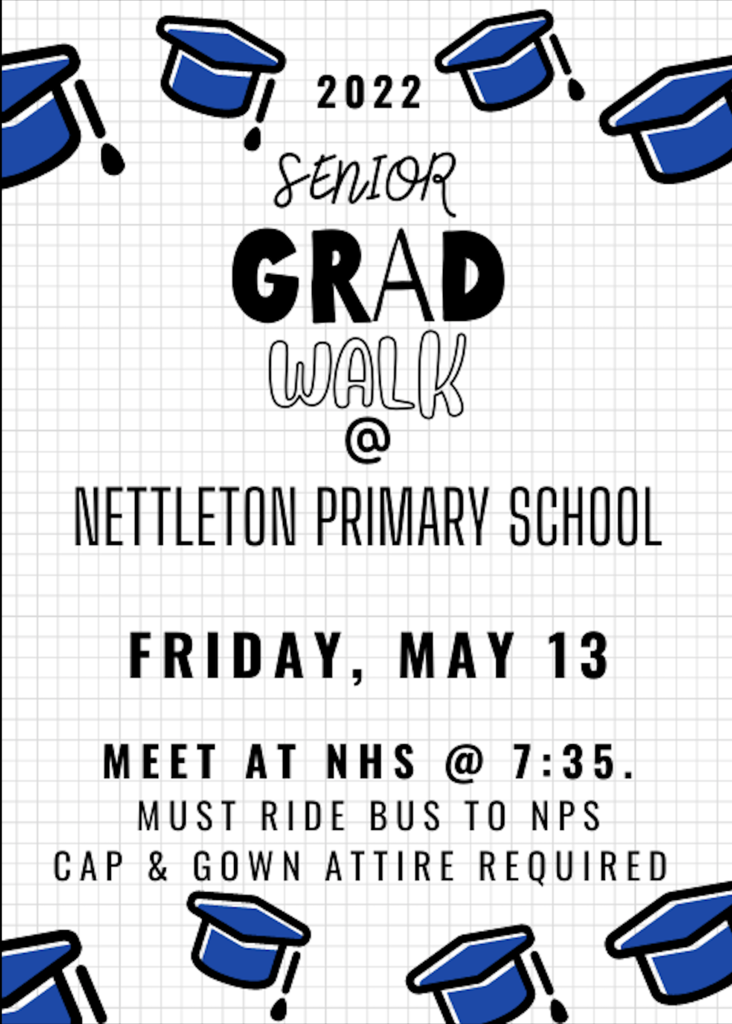 English II students will take their state test Tuesday and Wednesday this week. Students, get a good night's rest, eat a solid breakfast, and work hard to do your best!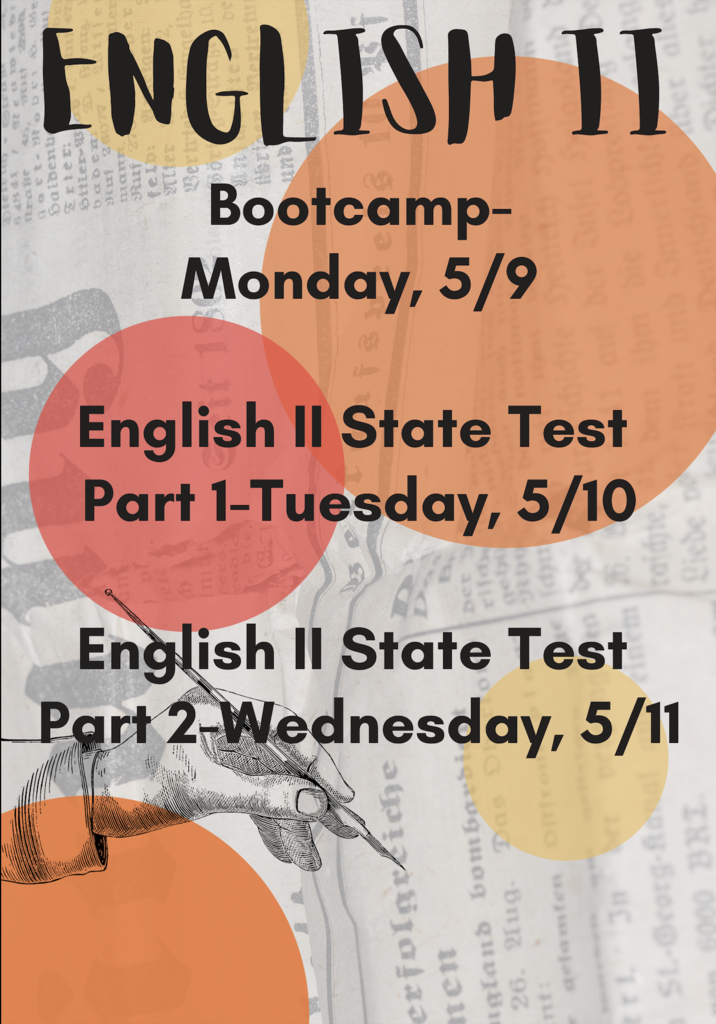 Biology I students will take their state test this Thursday, May 5. Students, prepare by reviewing your terms and notes, getting rest the night before, and eating a good breakfast the morning of the test.

The U.S. History state test is tomorrow, Wednesday, May 4. Students, remember to review your material, sleep well, and eat a solid breakfast in the morning.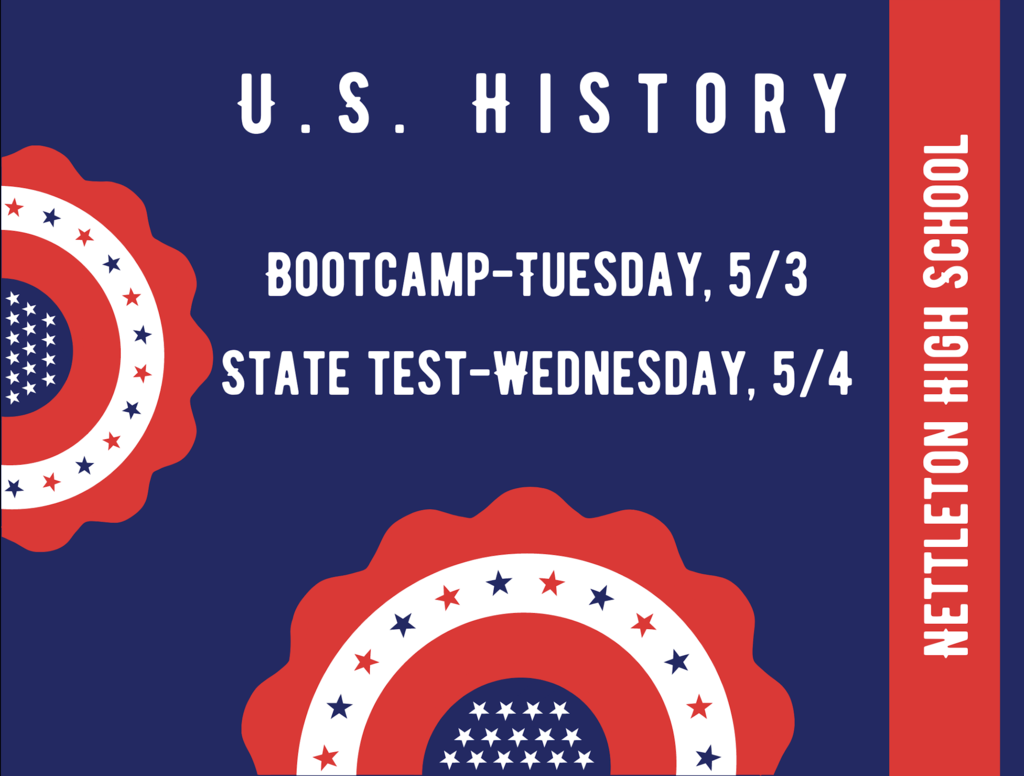 Algebra I students at NHS will take their state test Tuesday, May 3.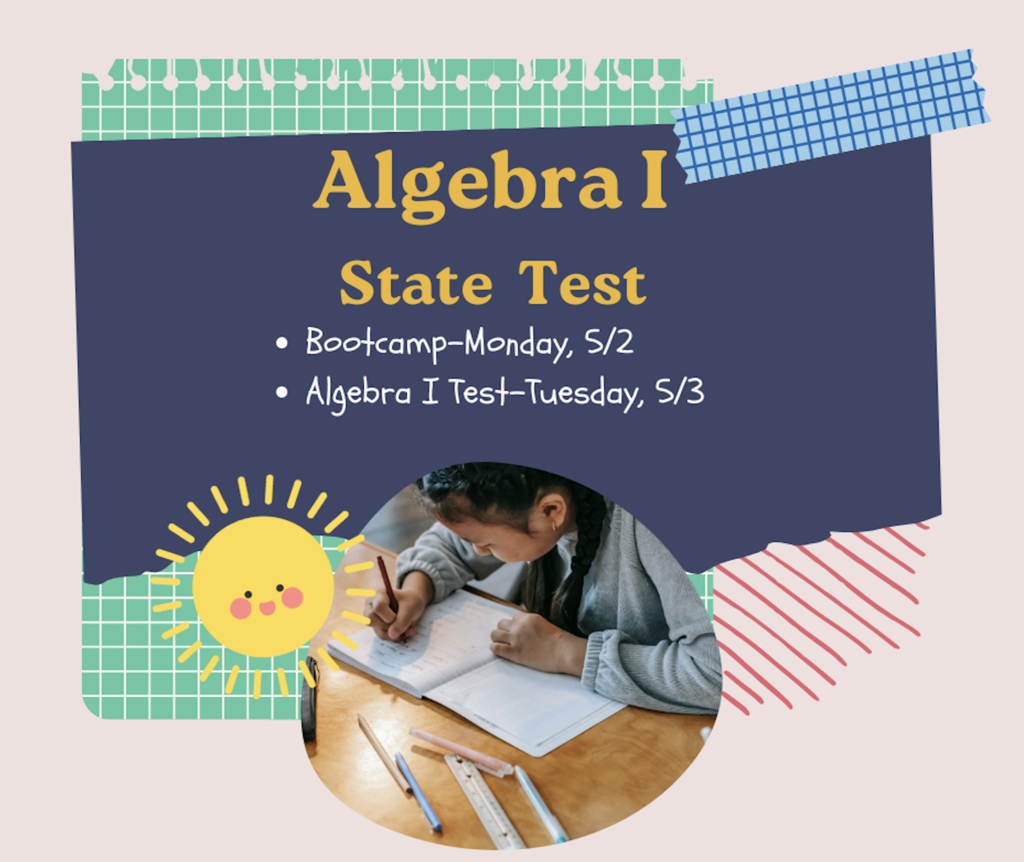 NHS Football Booster Club Meeting Thursday, May 5, at 6:00 pm at the football fieldhouse. This meeting is for parents of players in any grade.
Nettleton vs. Booneville at home TONIGHT @ 7pm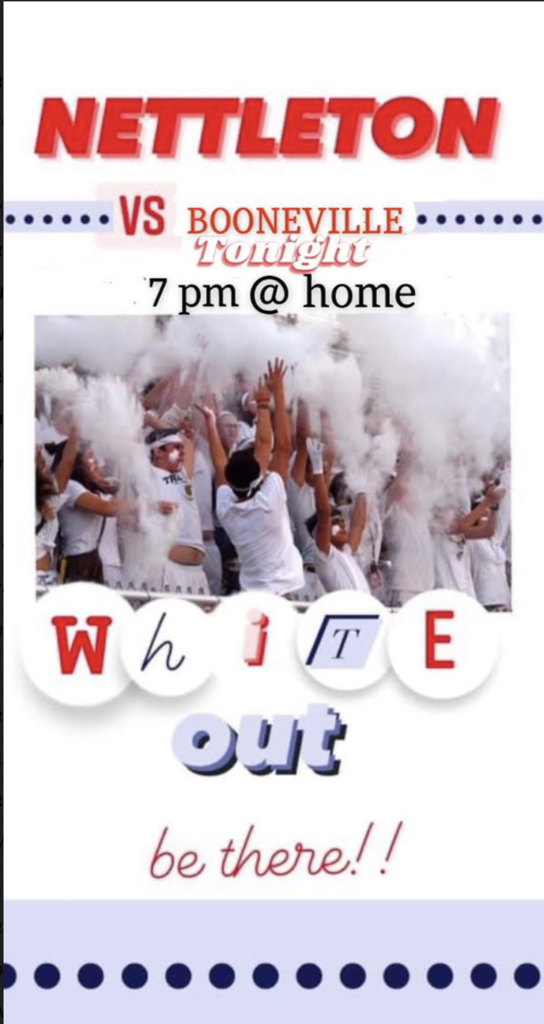 We ask that parents and students complete the Mississippi Department of Education (MDE) Bright Bytes survey. Here's the link: ​
https://bbyt.es/MU73C
This year's 8th graders and parents, please join us at 4:00 today for the Transition to High School Presentation.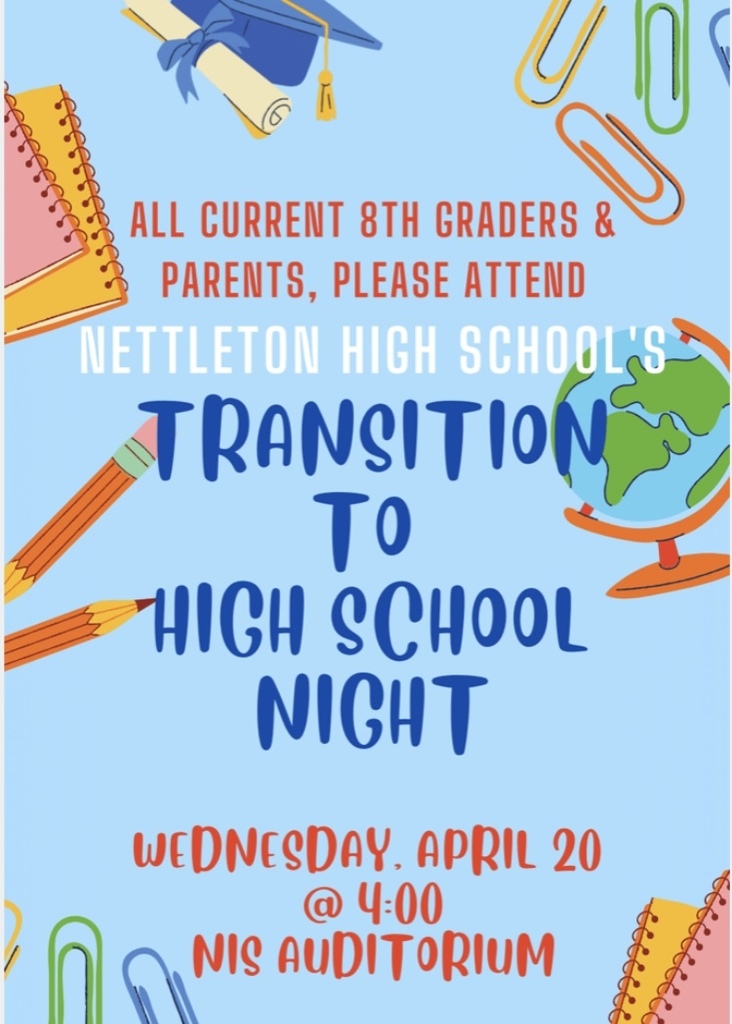 Band concert on Thursday, April 21, at 6:30 p.m. in the high school gym
NHS Transition to High School Night